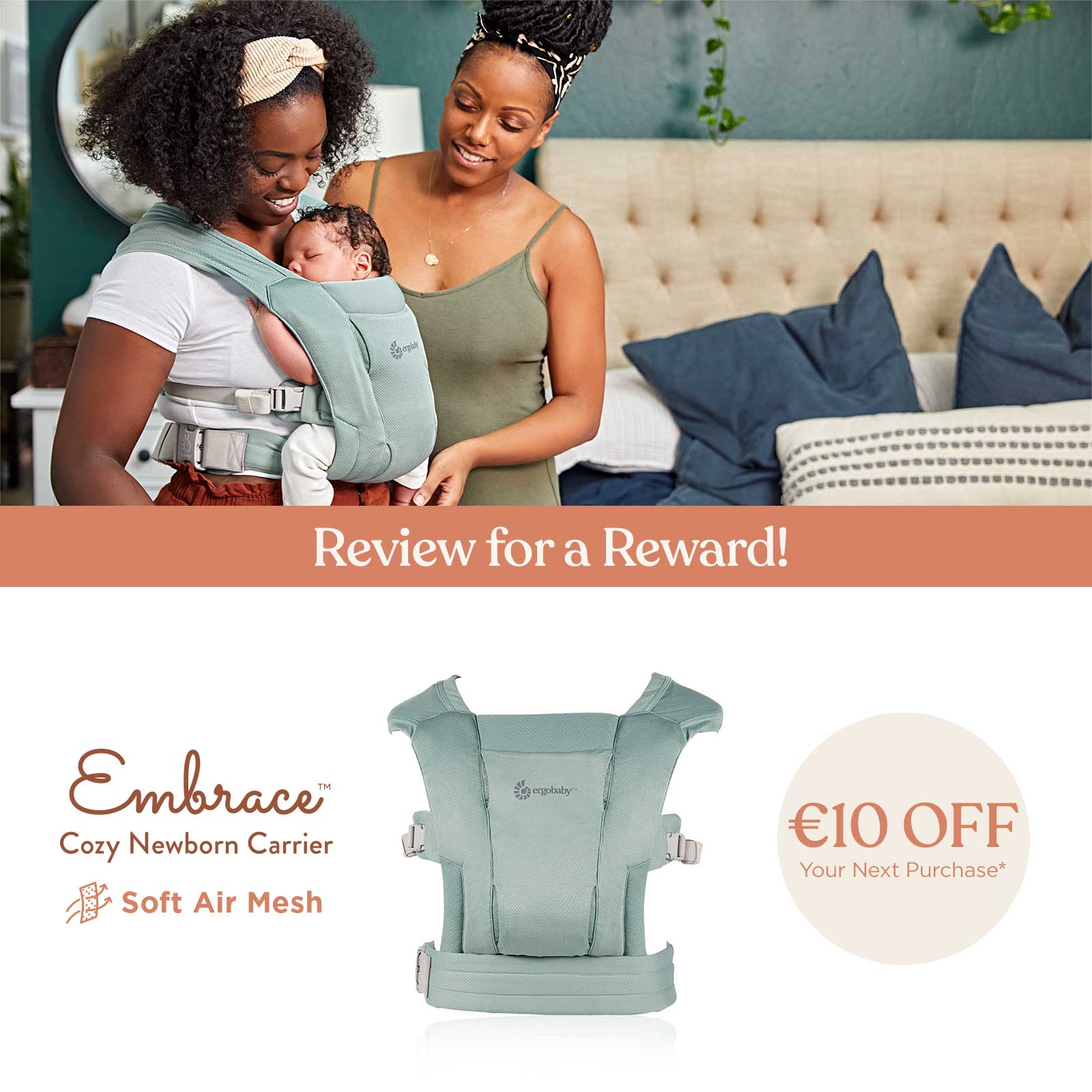 Write a review and receive a €10 discount voucher to use on our official Ergobaby online shop
Love your Embrace Carrier? - Promotion from 16th of March to 30th June 2022
Write a review and receive a €10 discount voucher to spend on our official online shop as a thank you.
Follow these three quick steps and your €10 discount voucher will be on its way!
Write a review on our Official Ergobaby website about the following product: Embrace Carrier
Please make sure your review begins with: "Ergobaby is providing me with a €10 discount voucher to write this review"
Send a screen shot of your review and proof of purchase to [email protected]
You should receive your €10 discount voucher within 2-3 weeks of e-mailing your screen shot.
To take advantage of this promotion, items must be ordered between March 16th and June 30th 2022 on our official online shops or official retailers websites and or shops.
Promotion runs from 16th March until 30th June 2022 | Or until stocks last | Voucher code is valid for one customer | Discount code valid once and until 31/12/2022